ff" imageanchor="1" style="margin-left: 1em; margin-right: 1em;">
Book blogs featured this week are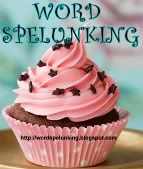 Q: Fight! Fight! If you could have two fictional characters battle it out (preferably from books), who would they be and who do you think would win?
I'm going to be a copy cat here and go with Ismae like Alison. Ismae from Grave Mercy by Robin LaFevers reminded me very much of Katsa from Graceling by Kristin Cashore. They are both "special , both received hard training and are skillful with weapons, and both were being used as weapons by those who were supposed to protect them. It would be interesting to see that fight ;)
Who would win?
I think Katsa. Ismae was a cool character, but she didn't come across as strong as Katsa. Not just
physically, but mentally as well.
Can't wait to read your answers!